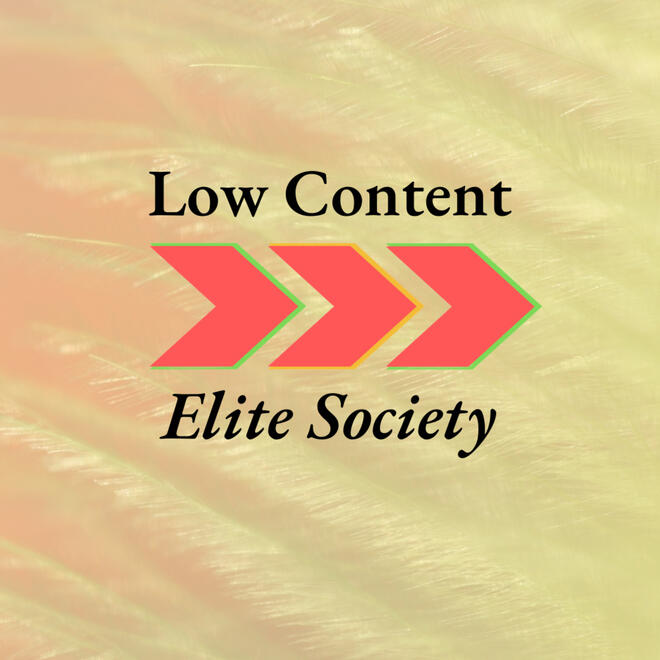 An elite society of winners awaits inside - are you committed to win? 🚀🚀
The superior & purpose-built low-content publishing society ==with complete accountability, monthly group calls and over 7 hours of insider-info == across advanced low-content publishing, and never-seen-before strategies such as children's story books, the "royalty-split approach" and countless more hacks.
How much longer are you going to stay in the same place, without progress? Let us show you the roadmap, and give you the accountability to get there.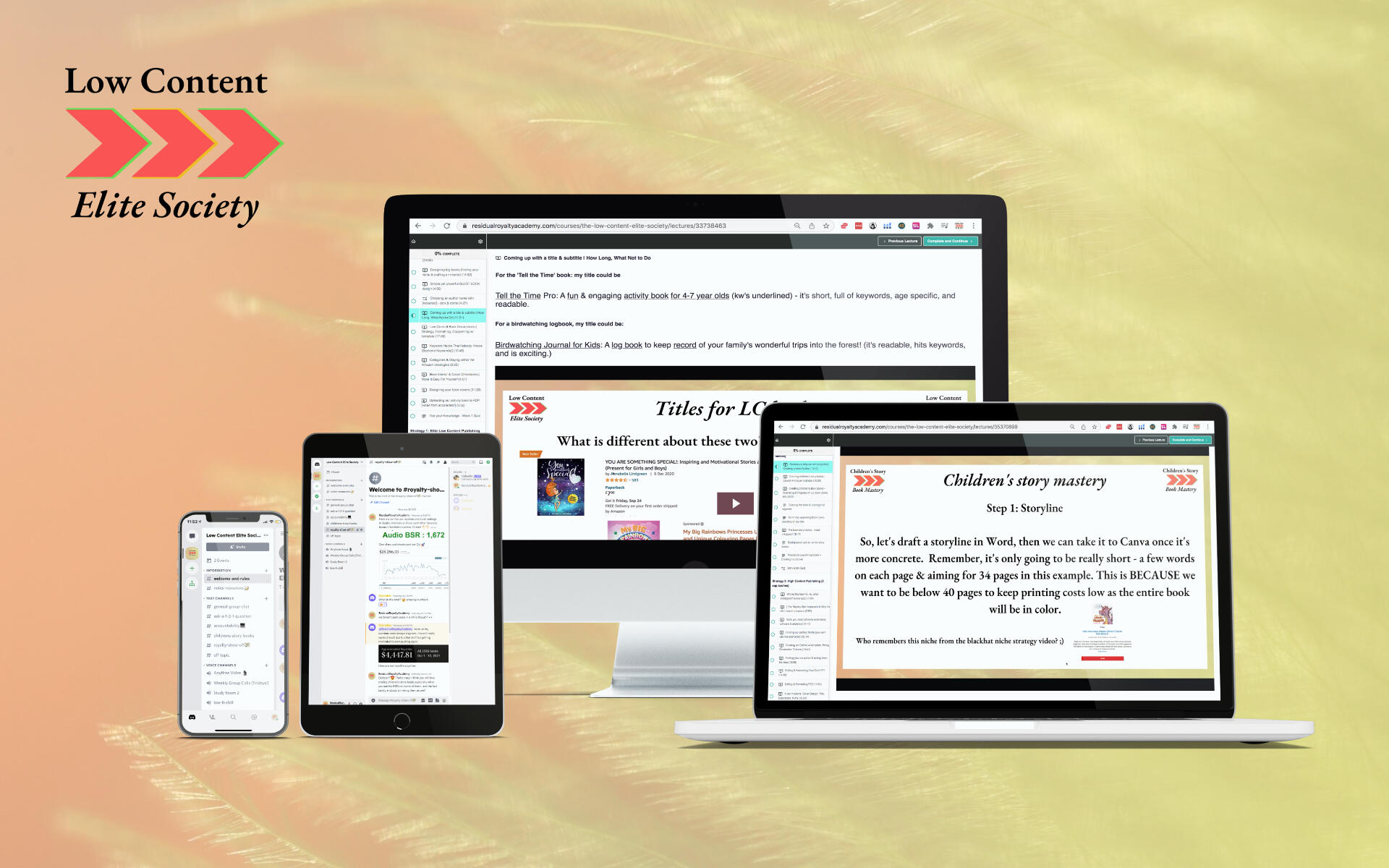 alumni success
The Residual Royalty Academy has already transformed the
financial future of many..
Instead of me telling you all about my KDP journey so far (which you mostly already know), let me show you some of the success stories from alumni of the previous programme. Many have gone on to quit their stressful inner-city sales jobs, or have created passive new streams of income (from $0 to $10K per month and beyond) - while working on a business which is not only fun - but pays them $$ every month.
Prospering
Bojana from the Royalty Accelerator
earned almost $4500 in a SINGLE month, by publishing only low & no-content books. Imagine what she'll achieve once she adds children's story books and some of the other strategies she is about to learn inside our society.Q4 has barely any effect on October, so just imagine how big her numbers were in November and December!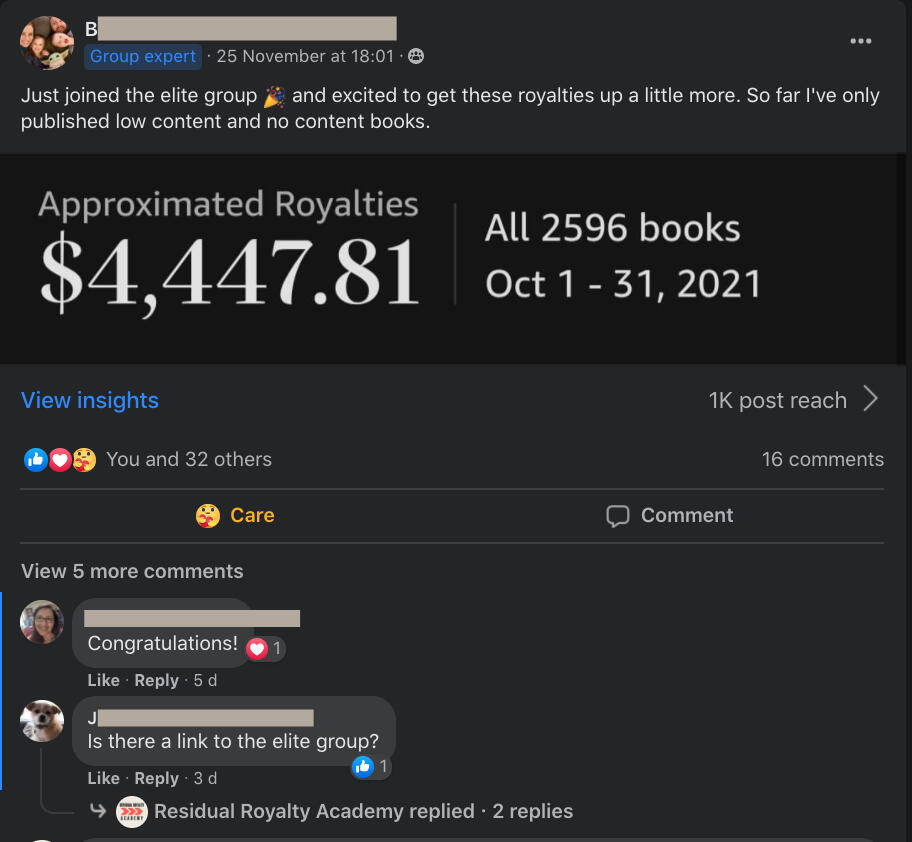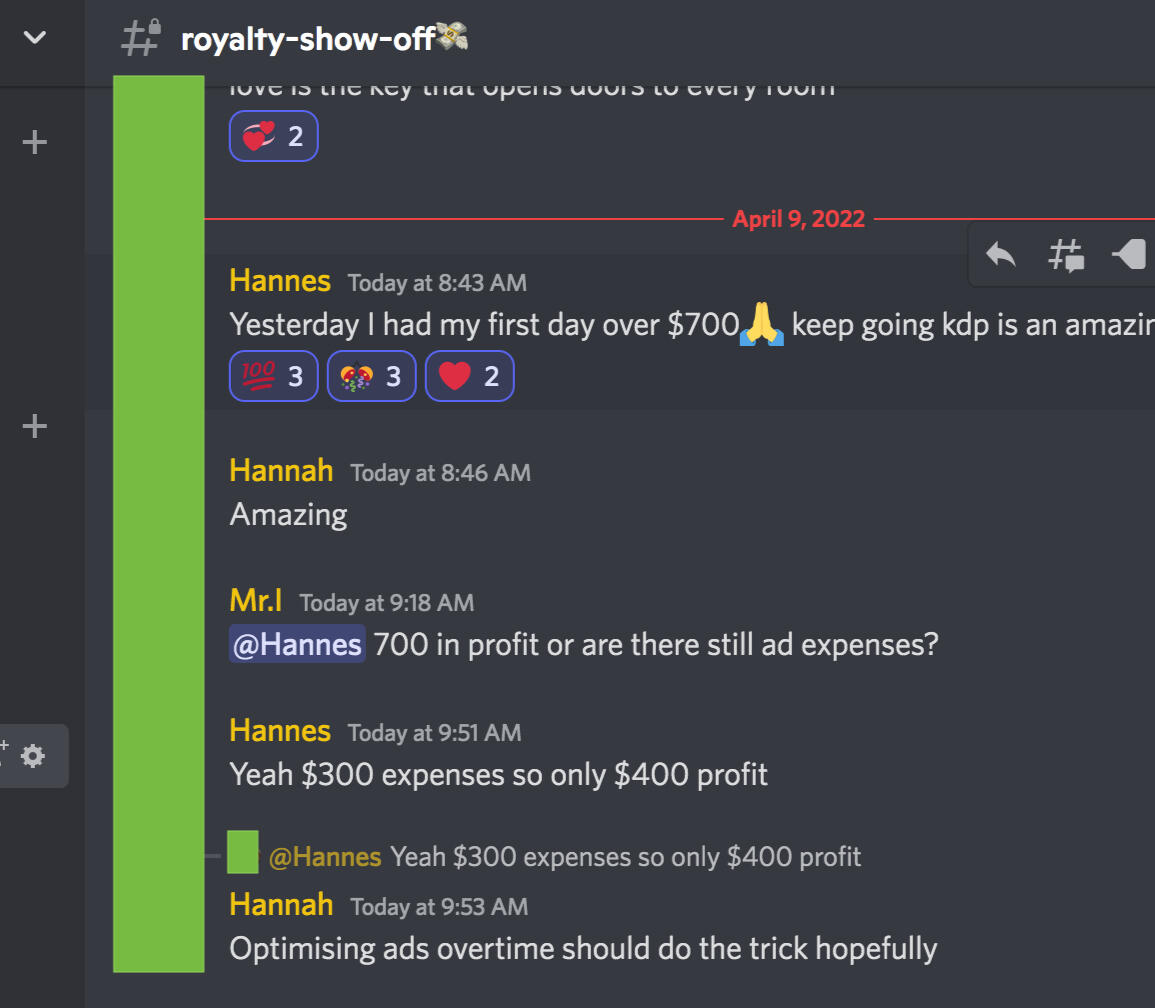 Pioneering
Inside our Discord group, you can see Hannes updating us on his most profitable day so far on KDP. This is in APRIL, so I imagine his Q4 royalties are going to be staggering in 2022.What would you do with an extra $400 in profit per day?If he can maintain $400 per day, that would be $12,000 PROFIT in one month..
Potential
Read what Jessica has accomplished so far as part of the Residual Royalty Academy 👉🏼👉🏼👉🏼After a couple of 1-2-1 calls to ensure she was publishing the right books, and with constant accountability - her royalties are now headed in the right direction and should eclipse $5000 this December!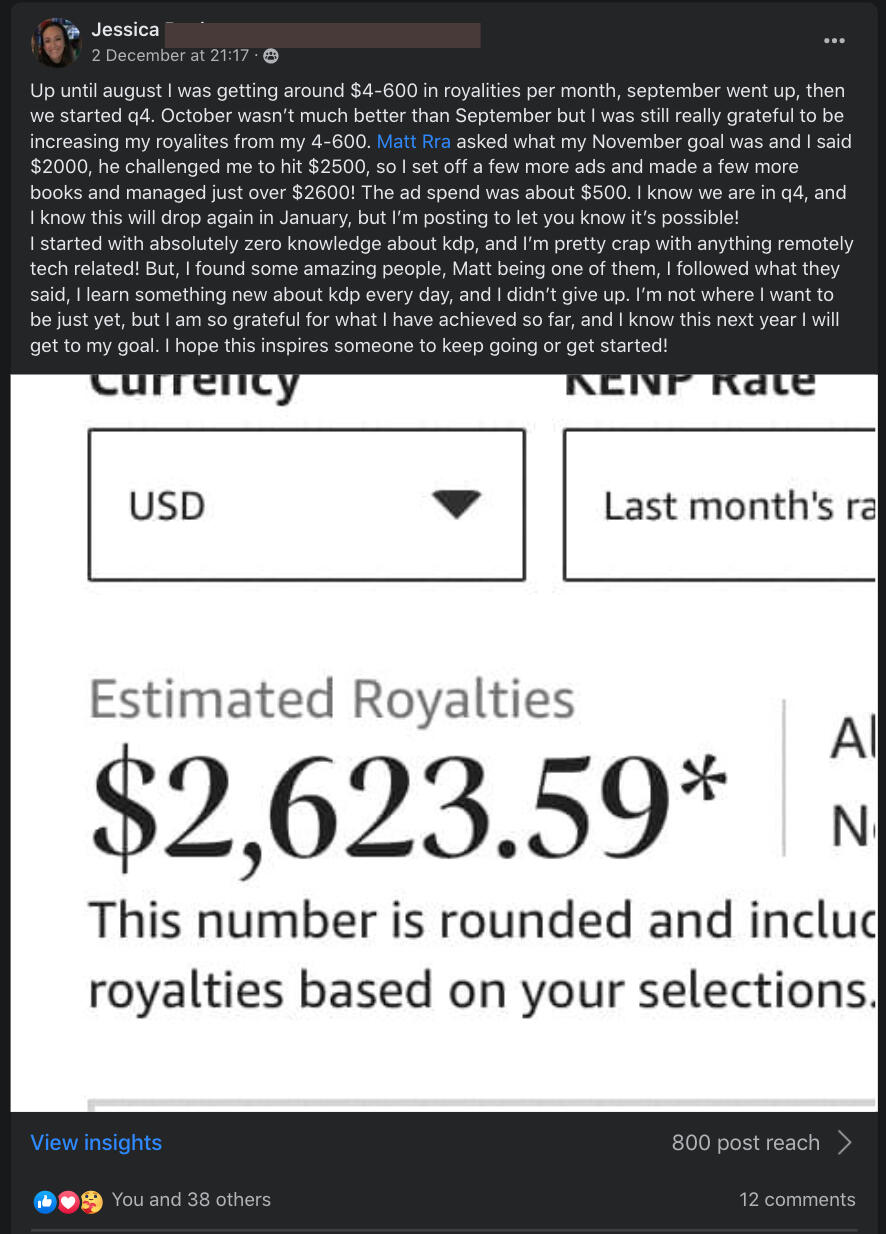 🔥 The #1 Success Story 🔥
See what Ben Chinnock (you might know him from Youtube) has accomplished
so far as part of the Residual Royalty Academy 👇🏼👇🏼👇🏼Ben has been consistently publishing since the backend of 2019, and with continuous guidance (like you're about to get inside our society) - his royalties have given him complete freedom and should eclipse $14,000 this December!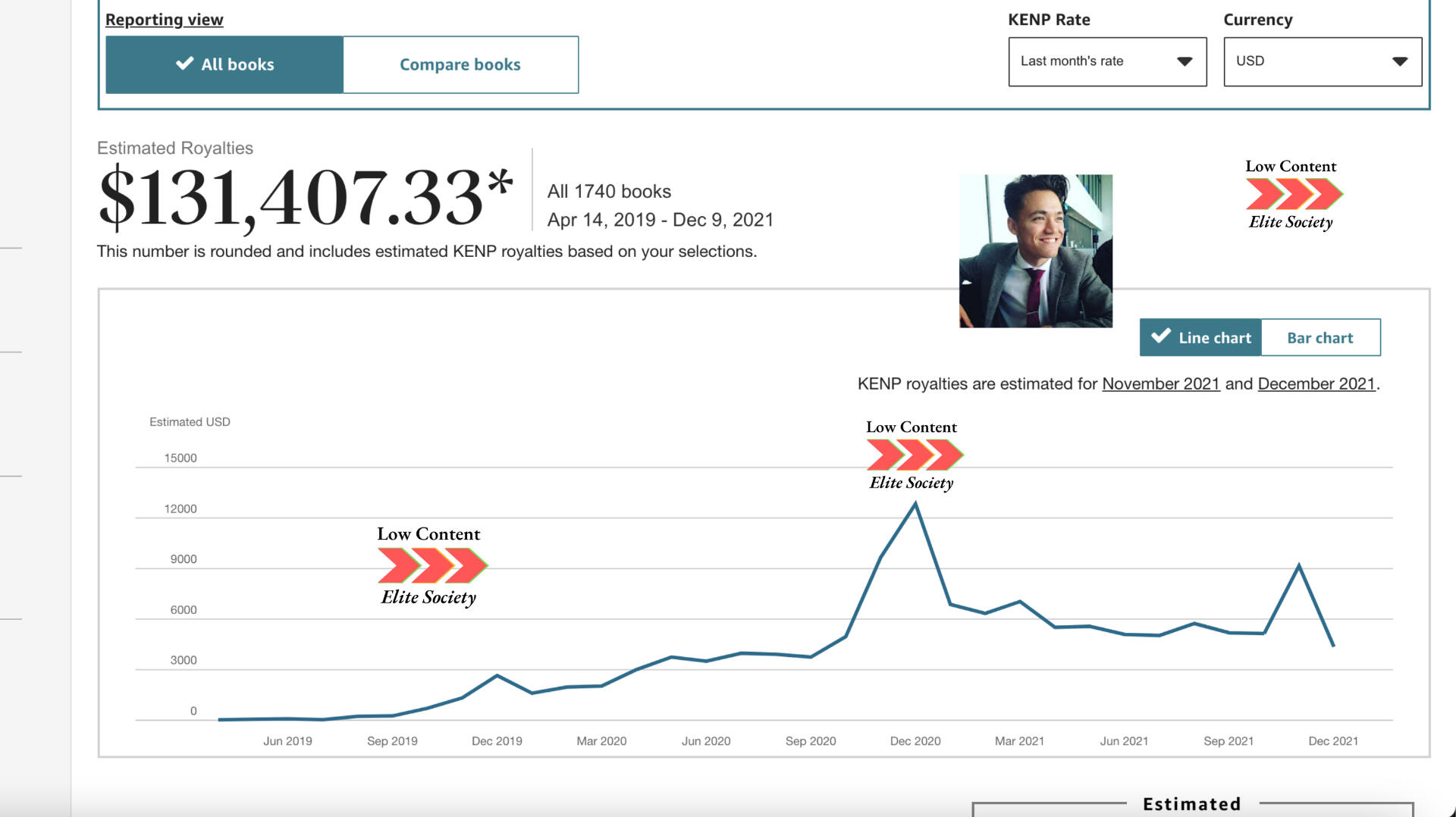 Will you be the next success story?
---
This programme is engineered to give you..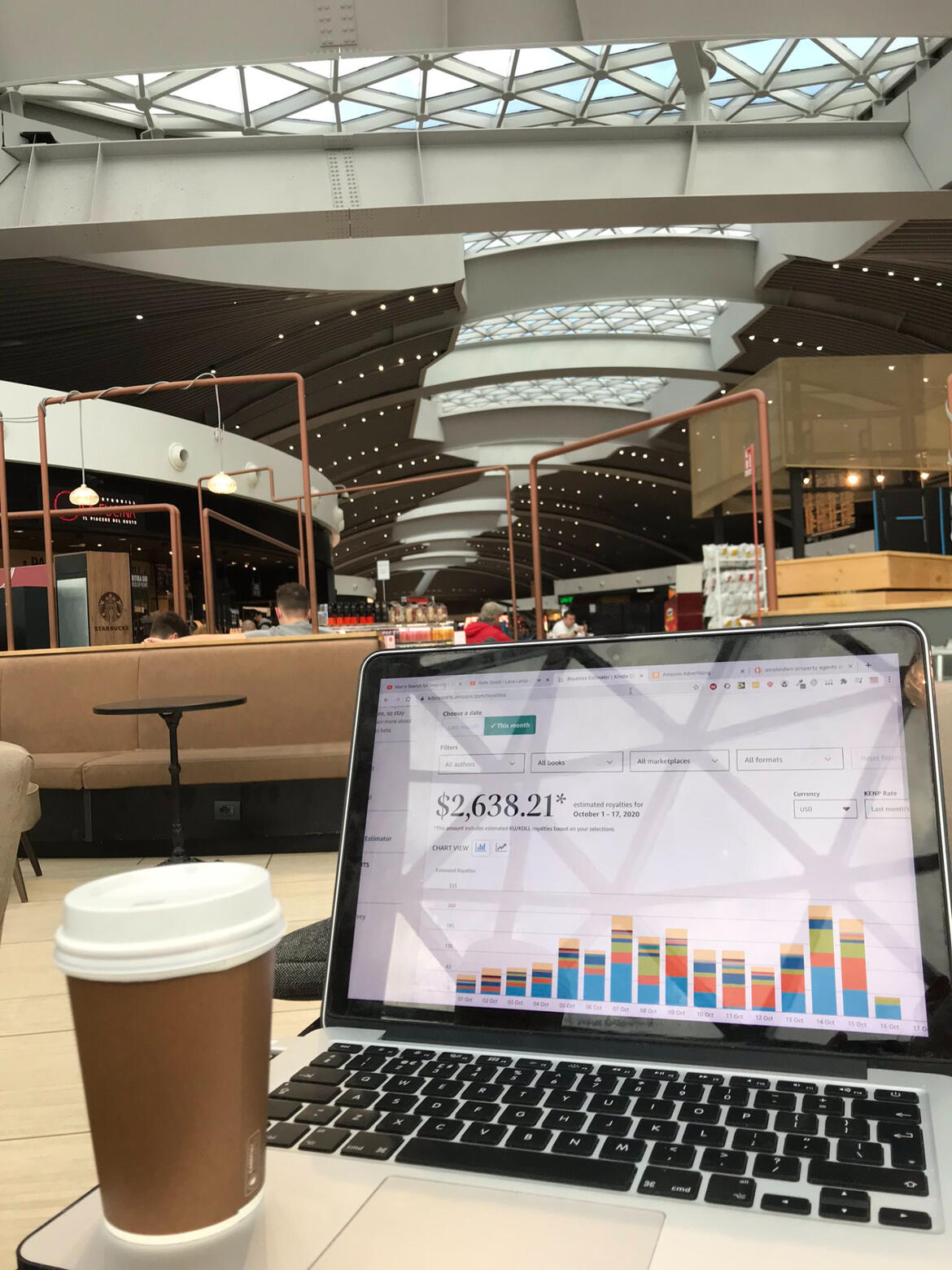 Profitability
I've done the trial and error for you, I've spent thousands of dollars on various courses, published in weak & unprofitable niches, wasted time on bad strategies and countless other things. With this programme, I want to distill almost 3 years of experience into a framework that gives you the best chance of success -with the least amount of stress. That's also why we've included contracts, templates & everything else - to save you time in reaching your goal.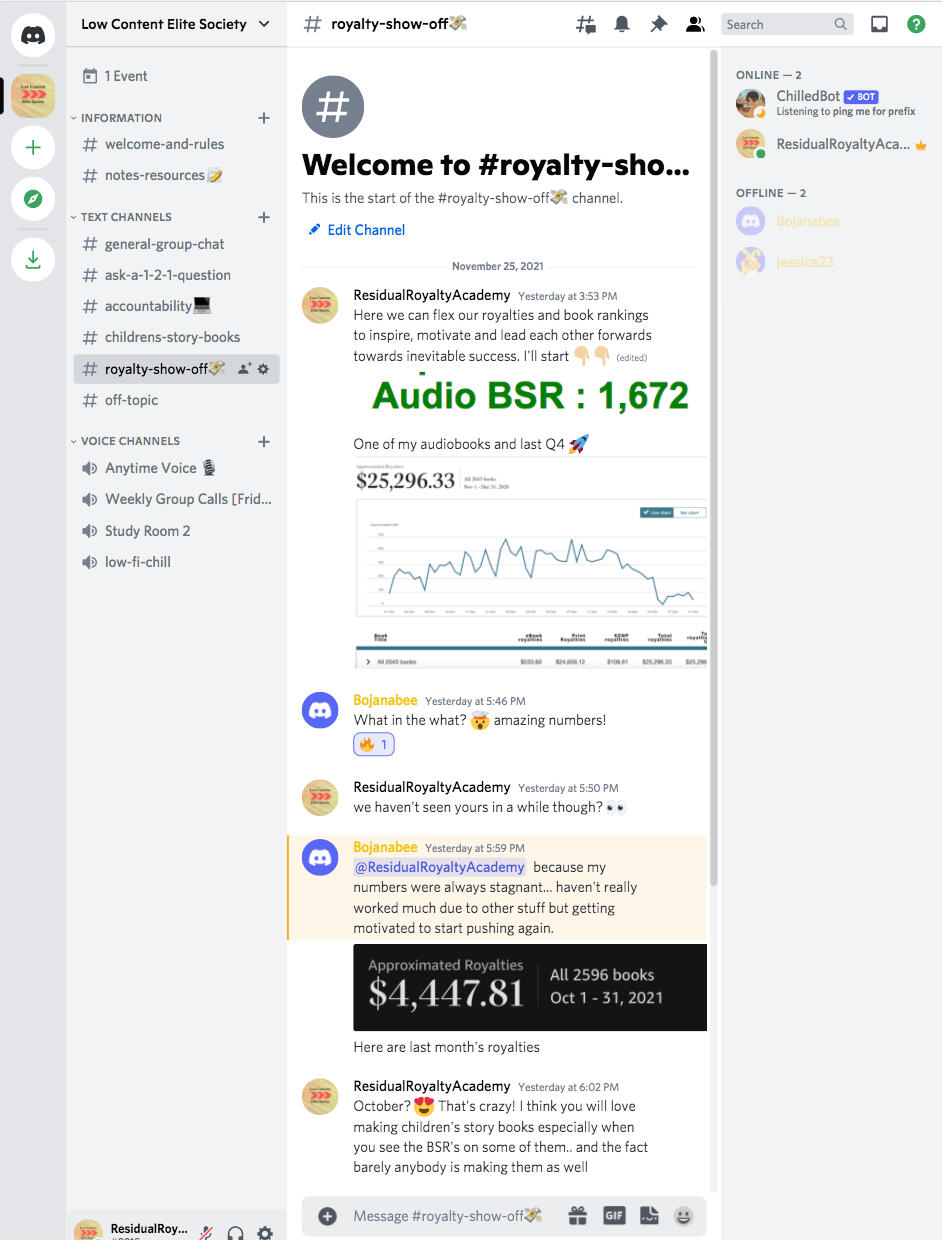 Accountability
Forever access to the invite-only Discord Group

Compete against other society members on the weekly royalty leaderboard

Printable sheets to track your publishing progress

Trackable targets for # of books published, royalties earned and # of niches found.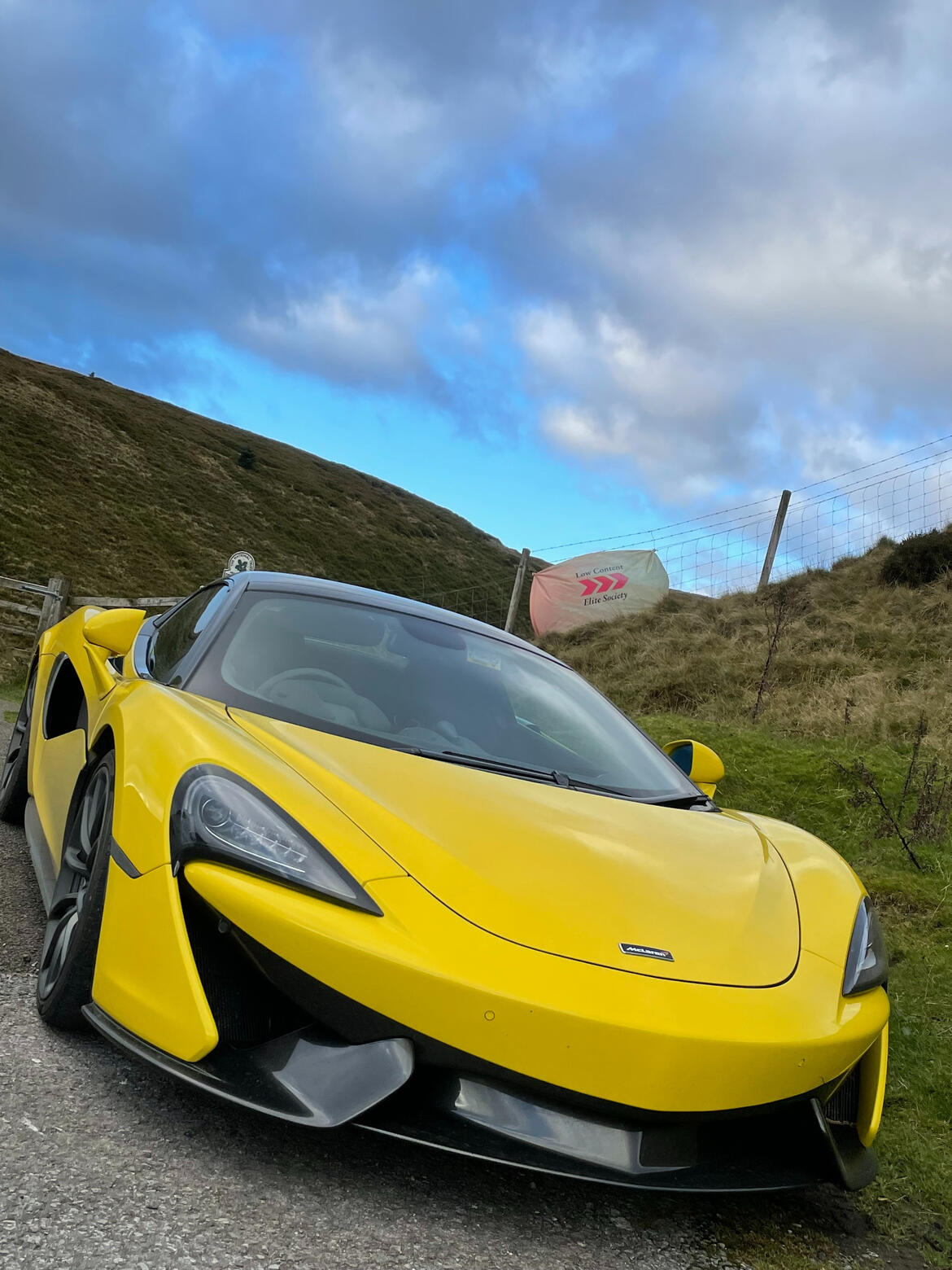 Return on Investment (ROI)
Your return on joining this soceity should be AT LEAST 20x over the next few months - from the strategies you'll learn inside.P.S> I have seen courses containing only low content book information, priced at $500, from someone who doesn't even operate within the business in any more way than publishing a few journals with an automated software. This programme/society is infnitely better.
---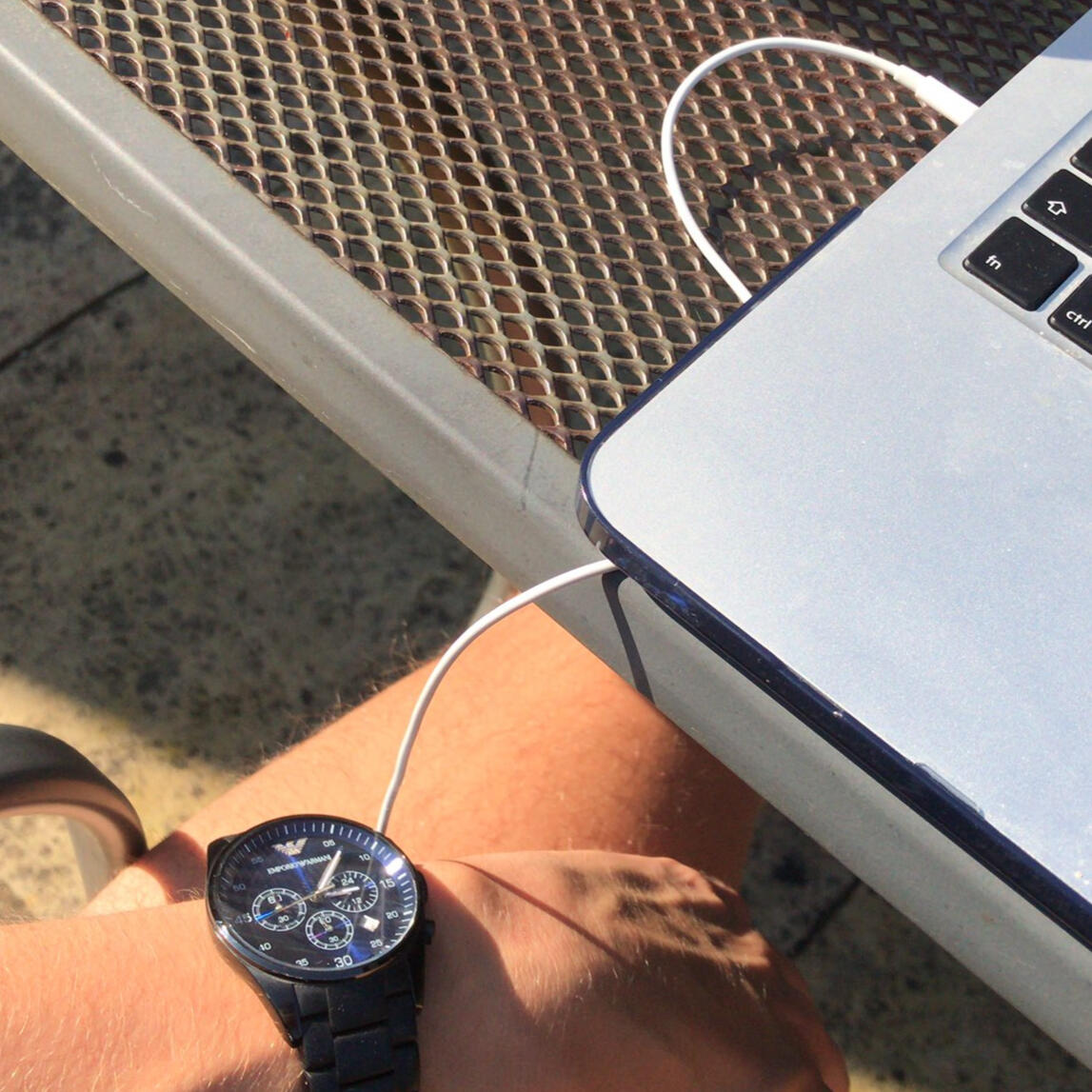 in the words of anton kreil..
"Freedom is the #1 Asset"
There is nothing more valuable in the world than having control over your own time. Being able to spend time with your family, friends, and not being subject to the demands of others. Not being subject to endless pointless meetings with bosess who don't understand your potential. This society & KDP is designed to give you freedom - after all, it's how we were destined to live.
---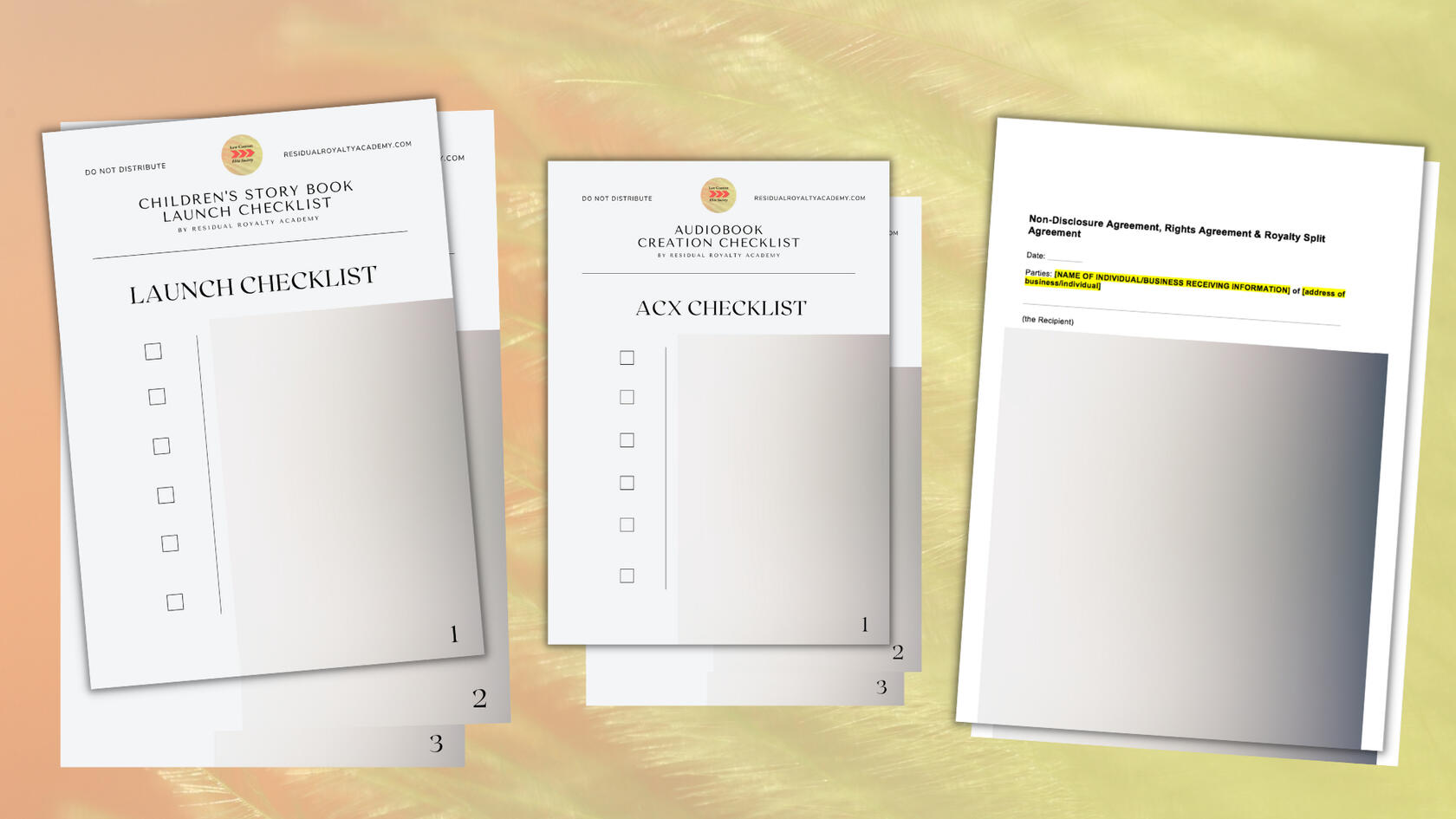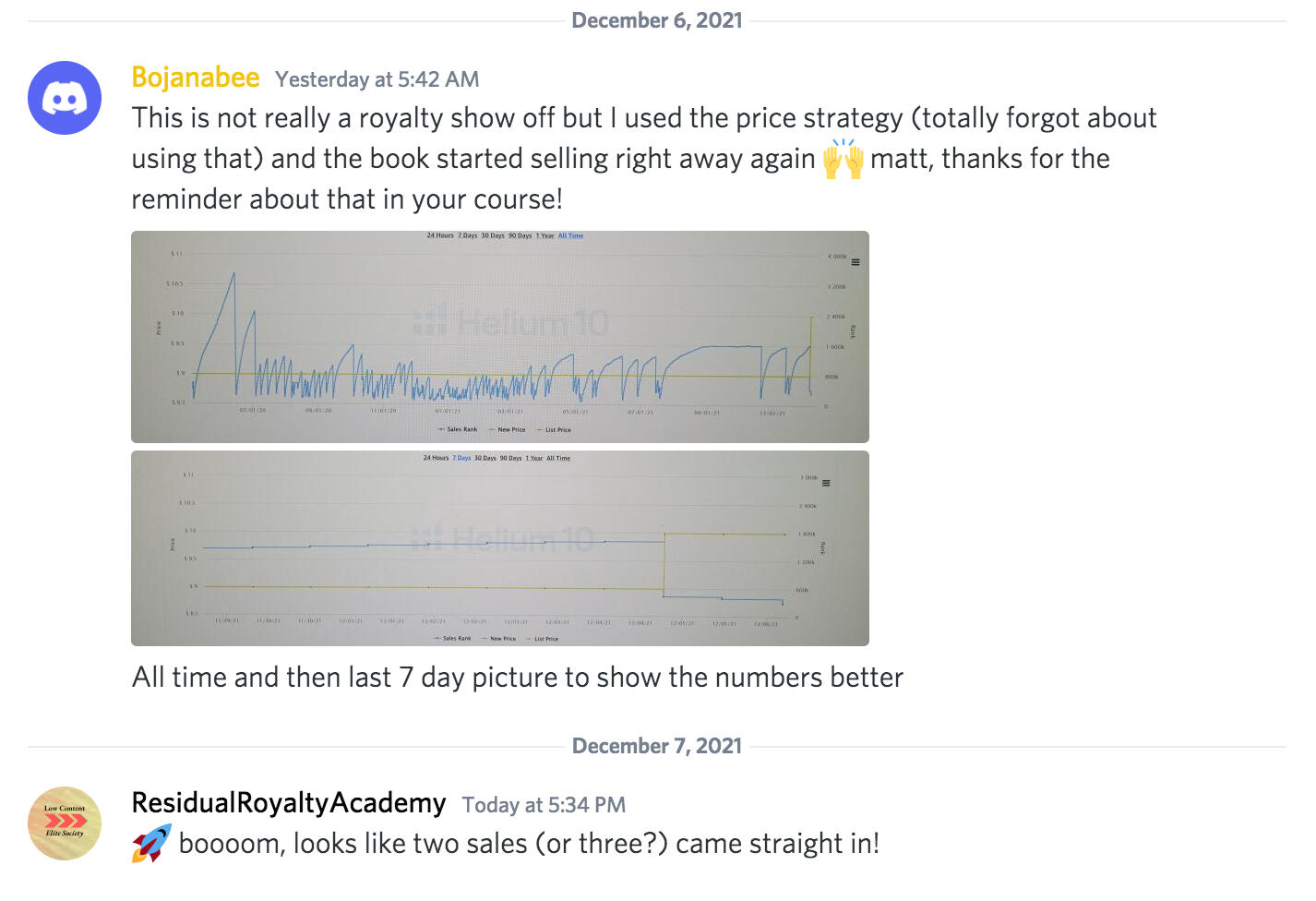 What's included?
Plug & Play hiring contracts for VA's / Illustrators

Bulk printing contacts (in china) worth $$

More templates and excel spreadsheets than you could ever want (the exact ones that work for me)

Over 7 hours worth of concise video content

Invite-only discord group

All the accountability you need

Never-seen-before strategies like the "Wellman Approach" and the "Royalty-Split Approach"

Children's story book publishing [highly untapped] with a story book made to order & documented for the group, from start to finish.
Across the world
Royalties so nice, they got copied in Poland!
My friend Anya (a publisher in poland) sent me this. Someone was using my royalty numbers to promote their own programme!We'll help you get your royalties right so that you never need to do this and fake flex! 🙏🏼💻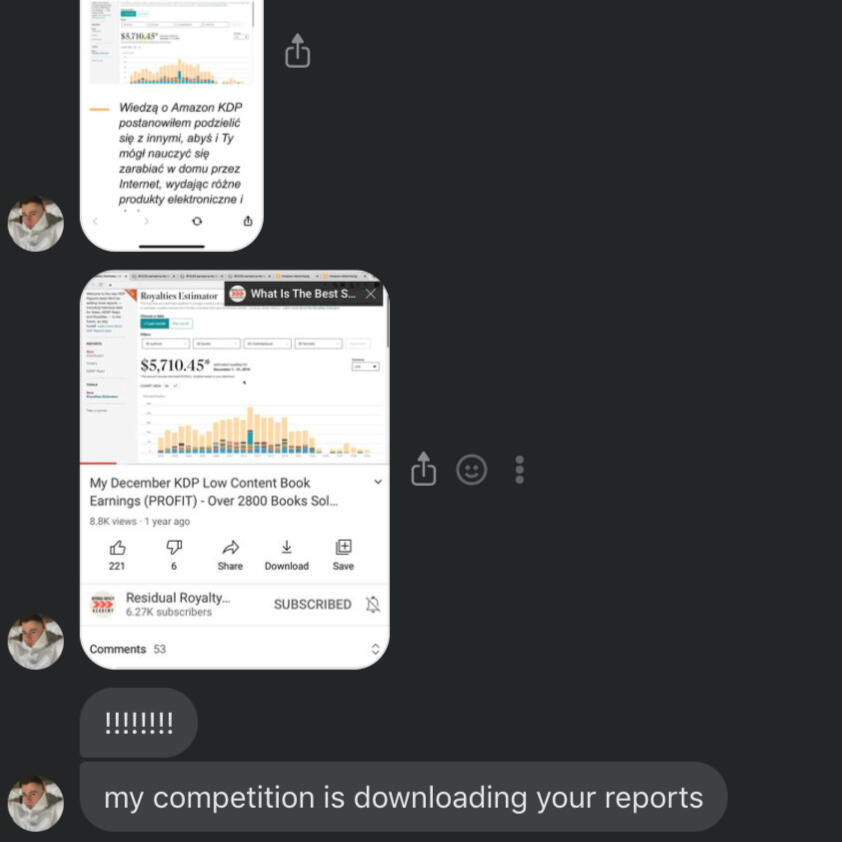 Want to know exactly what's in
store for you when you join?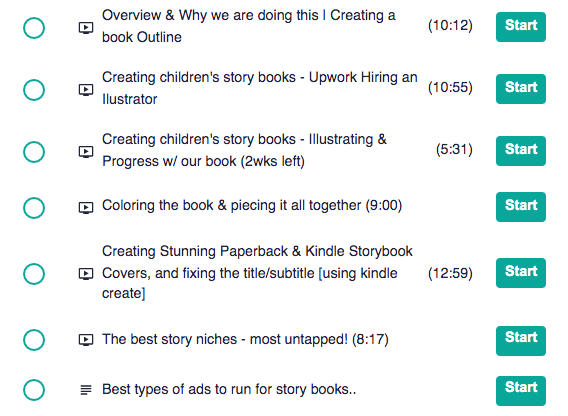 1. Mindset

2. Low Content Publishing (20 lectures)

3. Advanced low Content Publishing

4. Children's story book Mastery

5. The Royalty Split Approach & The Wellman Aproach

6. Audiobook Publishing Basics

7. Amazon ads Mastery

8. Secret - Members Only Knowledge

9. The Roadmap to $5-10K PM

10. Closing Remarks
---
My kdp journey (briefly)
From broke student to a publishing account that earns more than a 9-5 - with only a few hours of work per week.
(Inside you'll also see my royalties for all of 2021 (which i never shared on youtube or in the fb group))
From only one order per day..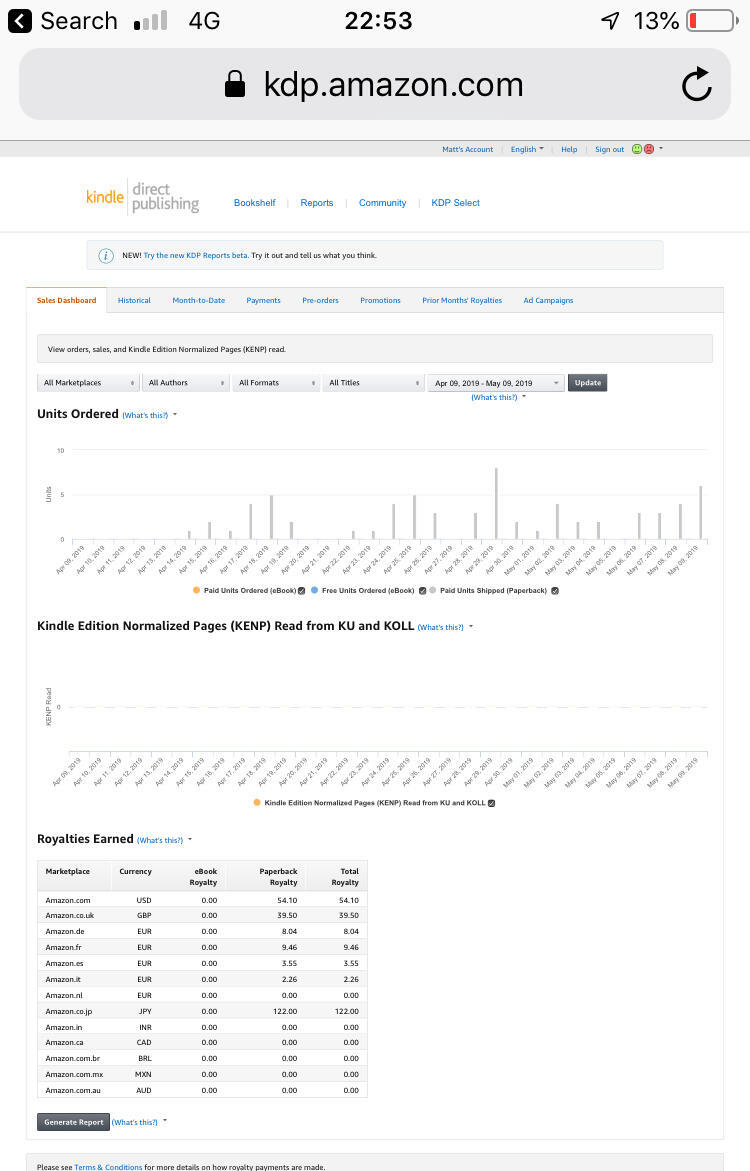 To $400 / days in Q4👇🏼👇🏼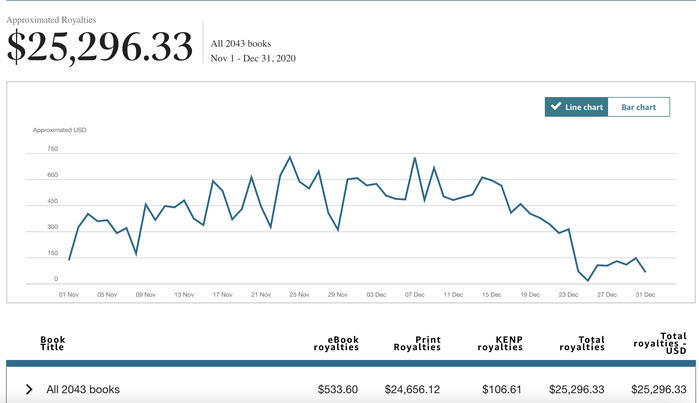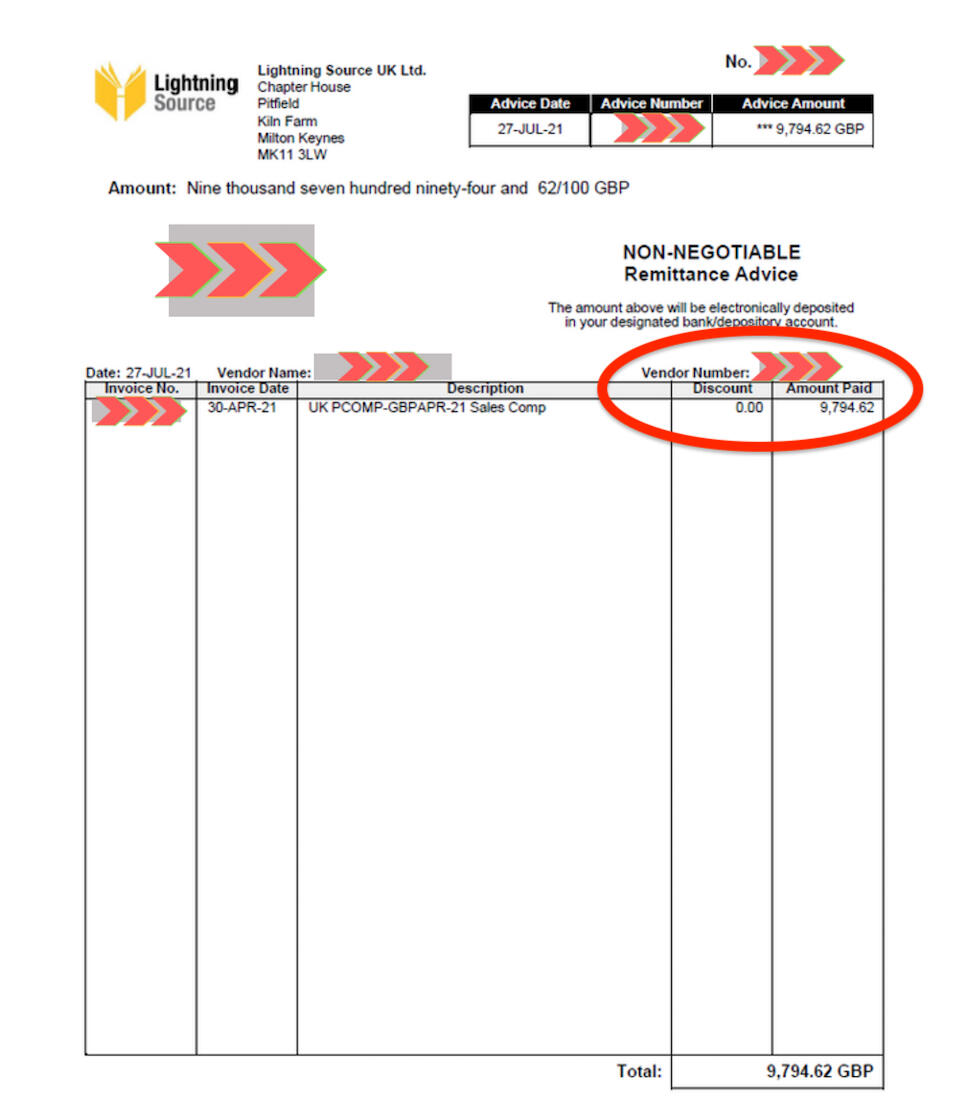 Josh's Royalties
From IngramSpark -
£9700 in 1 month.
Inside the society, Josh (who has been publishing for more than 2 years) reveals exactly how he uses the "Wellman approach" to earn passive royalties - from books that he doesn't even write himself.
Use his plug & play author contracts

Learn how to get books printed in China [3x cheaper printing costs than Amazon

Discover how to pick out the perfect "influencers" and the steps to sell them your vision, on your terms.

Diversify and safeguard your library by publishing on IngramSpark - with the only strategy that works in 2022 (no code-playing)
3/20 Spots Remaining..
Click below to take action and start expanding your publishing empire today. We'll give you all of the knowledge, the tools, templates, contracts, accountability & motivation that you need. Regardless of whether you are just getting started or whether you are already well on your way to $10K a month, become part of the society today. We won't let you down.
==Limited Offer Price ==- Price increasing $100 in..
Most Commonly Asked Questions
What if I'm not happy with the programme?
We'll refund you in full within 14 days so long as you have watched less than 30% of the course content. This is to ensure we don't get anybody who simply wants to play the refund game.**How long do I have access to the society? **
Forever. On any computer, laptop or phone. Both teachable and discord can also be accessed on mobile. You'll also benefit from all future videos and content added to the curriculum. This is ONE-TIME payment, for forever society access.How many people can join?
During month two (january) we will only be accepting 20 members. This is in order to iron out any initial teething problems, and to ensure that we can all fit inside the weekly discord calls. After month 2, we may allow more to join the society as capacity to serve everybody at the same time increases. We may also hire a VA to work for the group full-time doing niche research to reduce your workload.How often are the group calls?
The weekly calls are held Once per mpnth for 40 minutes to 1 hour, in our invite-only Discord. Some weeks will have assigned topics, while others will be free-flowing. You can also initiate your own group call with other willing group members at any time.Who is this society suitable for?
Both beginners and those who have been publishing for more than 1 year. It's a complete walkthrough to go from $0 to $10k per month. No matter if you've published 1 book or 1000, you will uncover profitable knowledge and benefit from the high-quality and like-minded friends you'll make inside.Will this work in my country?
Yes, KDP can be accessed by practically every country in the world. And every book you publish is automatically listed across all of the main Amazon marketplaces such as USA, UK, DE, CA, MX, ITI've never published a book, will this work for me?
Yes, this programme & society not only covers advanced publishing strategies, but also walks you through the basics in case you are brand new to the publishing game. We all start from 0 books.How is this different to the prev. programme?
This brand new programme further includes untold and incredibly powerful children's story book strategies, audiobook strategies, and never-before seen author profit sharing strategies. It also offers far more personal support in the dedicated slack channel, due to the more close-knit nature of the smaller group/society. We even have an interactive leaderboard where members compete against each other to top the royalty charts. It's also completely up to date, with strategies that work - right now, today.Is there any payment plan available?
If you'd prefer to pay over 2 months, use this link to checkout: https://residualroyaltyacademy.com/purchase?product_id=3624324Which payment methods do you accept?
Paypal | Visa | Mastercard | AMEX | Apple Pay (Mobile Only)
Make KDP easy for yourself. Learn from two publishers who've actually been there and done it.